The Brief:

Neil outlined a simple brief for me to create a logo for his business offering training in Dragon speech recognition software.
Interpretation:

Neil interacts one-toone with his students, so a design reflecting Neils personality was clearly the necessary approach. Cool, serene green, with a friendly typeface captures Neil's personality perfectly. To give the design a distinctive design element relating specifically to the business, I used the negative space between the "l" and the "i", and shortened the two ascenders on the "k" to form a speech box.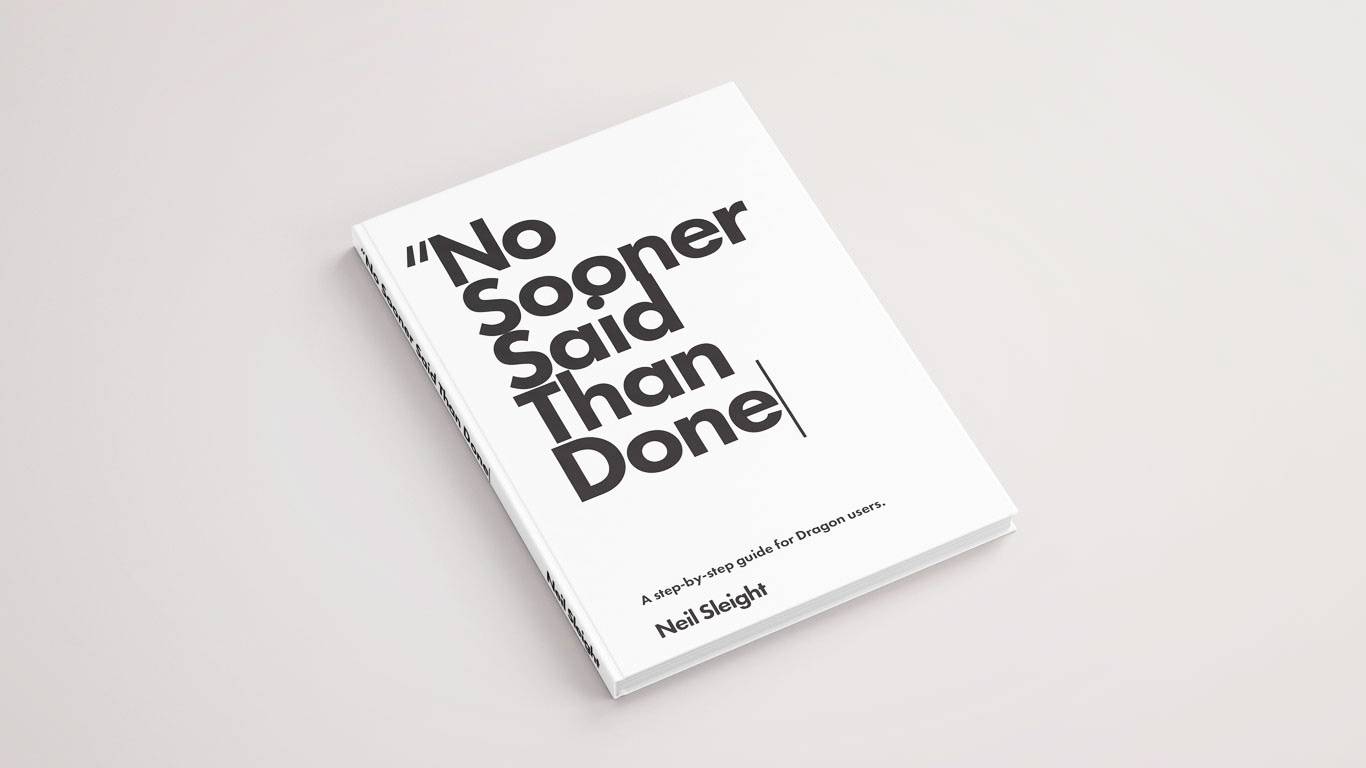 No Sooner Said Than Done; A Step-By-Step Guide For Dragon Users.
Neil asked me to design the cover for an entry level training manual for dragon users. Again, simplicity—in keeping with the brand—was the order of the day. A simple typographical design, communicating the idea of dictating speech, in bold black type is striking and intriguing.

Further to designing the cover, mindful that an important sector of Neil's market is dyslexic students and professionals, I therefore recommended following guidelines published on the British Dyslexia Association's website.